Discover the world in a whole new light : infrared!
Infrared Photography opens you up to unimaginable possibilities with your photography.
"Traditional" Visible Light landscapes transform into unparalleled dimensions created from your imaginative vision.
The possibilities are truly endless and wildly gratifying.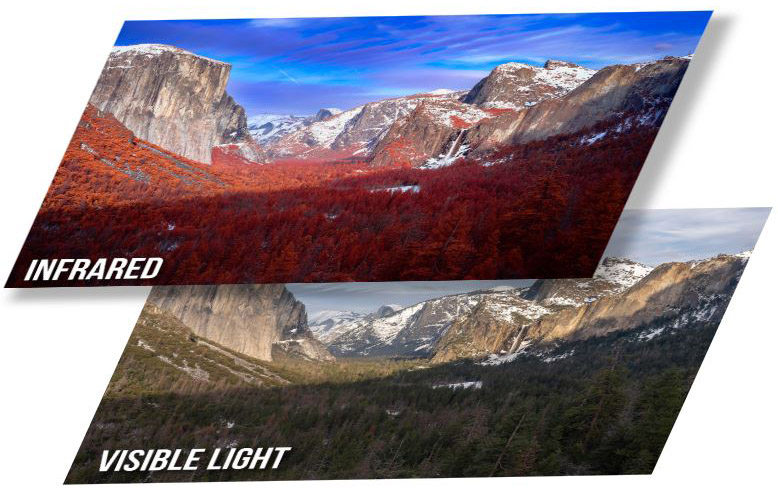 What CLiR can offer the Infrared Enthusiast
We offer the only streamlined Infrared Workflow solution, the CLiR Panel and Education bundle.
The CLiR Panel plugs right into Photoshop keeping your entire infrared workflow under one roof, no more fiddling with applications.
No matter what file format you photograph your IR images CLiR has a bulletproof workflow for you.
The CLiR education bundle includes 5 hours of education and a full arsenal of follow along images and PDF documentation.
We have developed the only "Hot Spot Buster" for your infrared images that allows the use of any lens on any Infrared conversion.
CLiR is the only one stop resource where you will find a dedicated IR panel and streamlined workflow for Infrared enthusiasts.
We know how difficult the Infrared photography process can be.
We have combined ten years of experience to make the process as efficient and straightforward as possible.
From the science behind capturing infrared light to the post-production of your first infrared masterpiece, CLiR has you covered.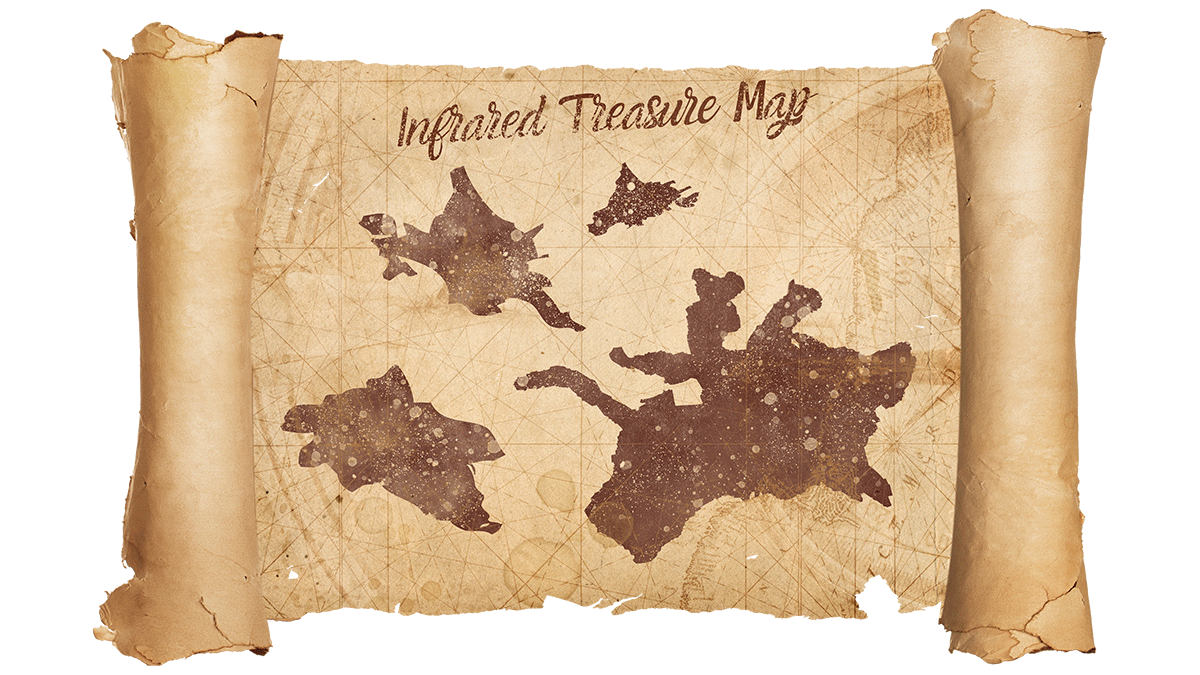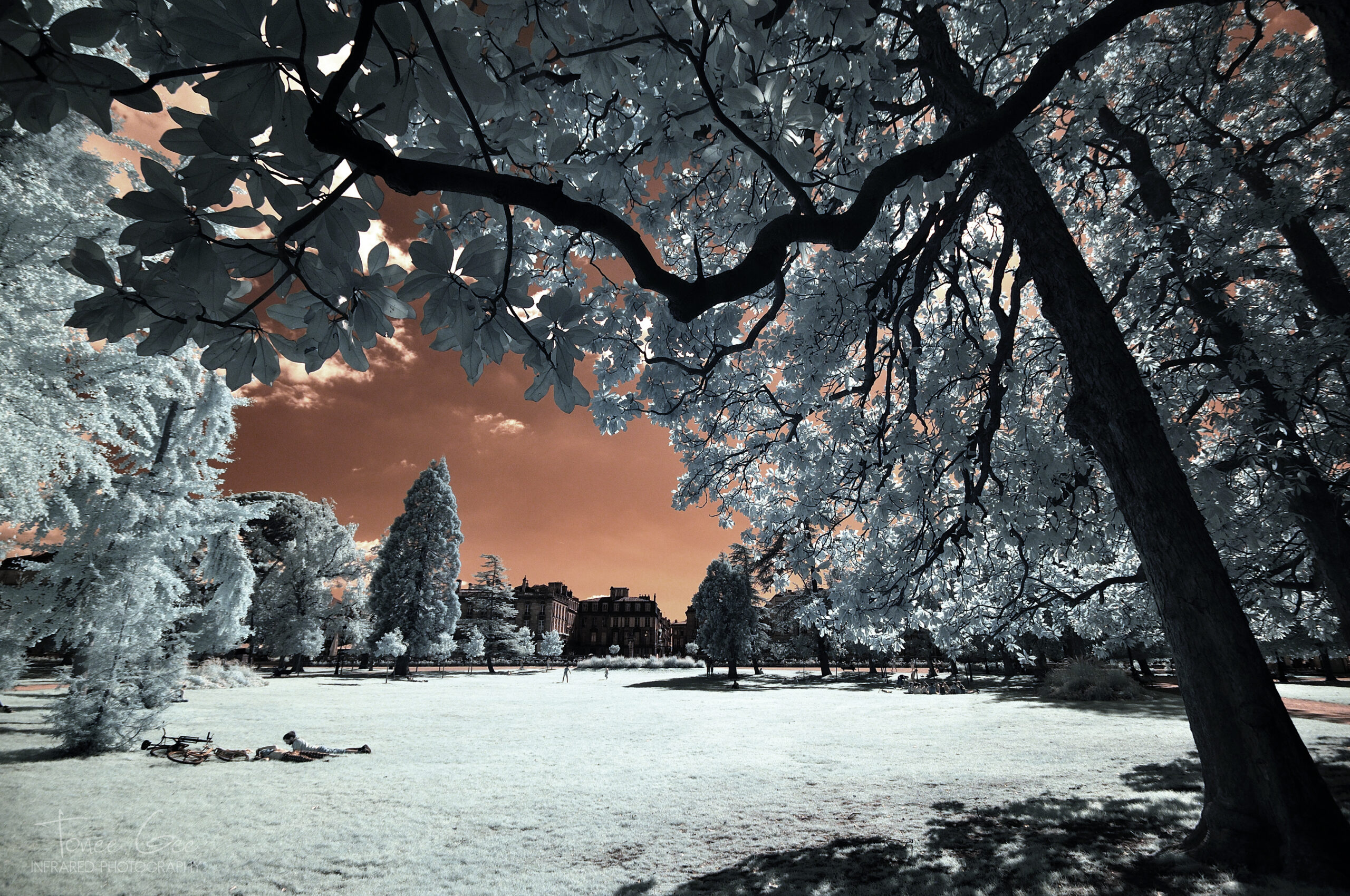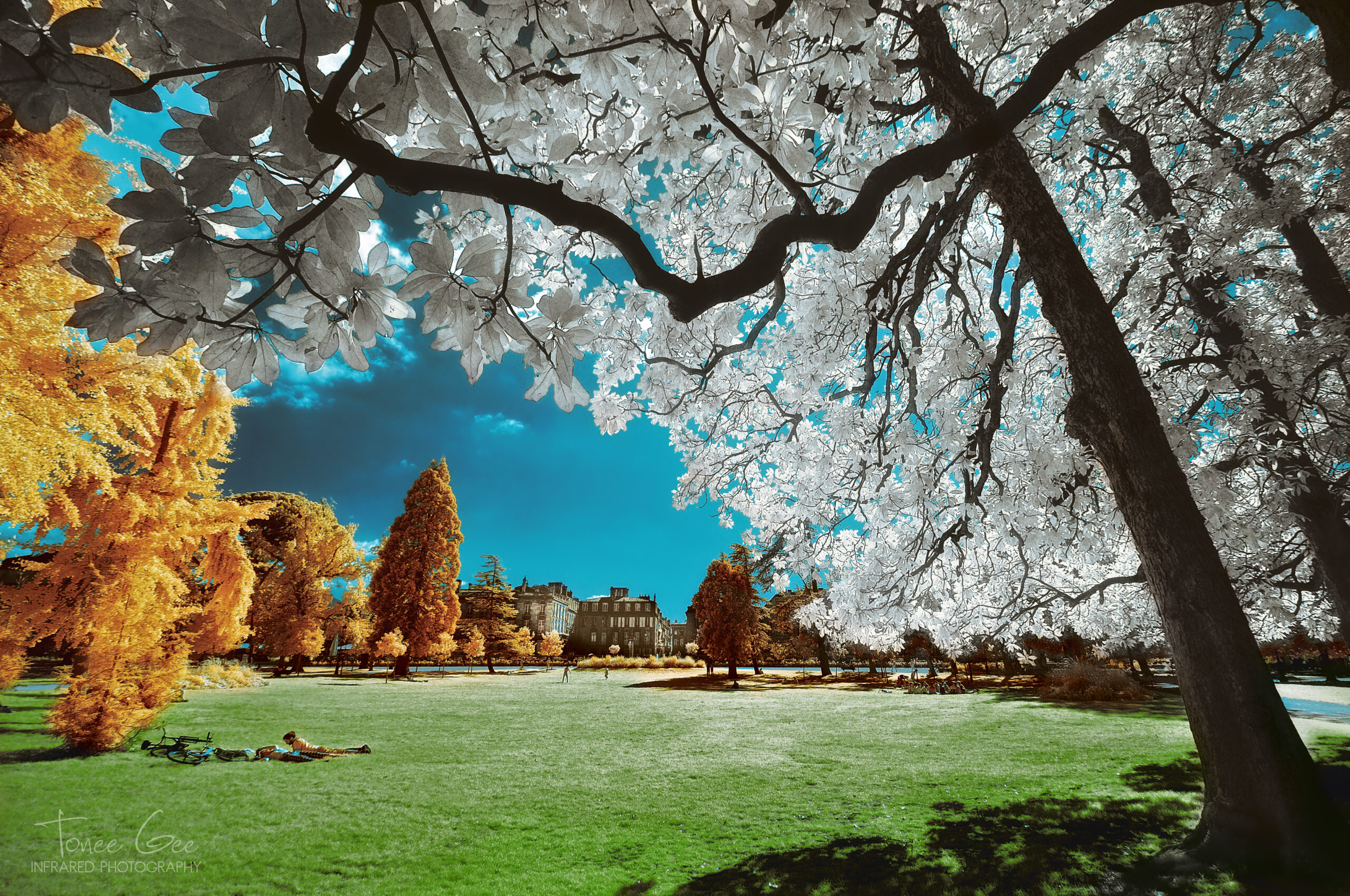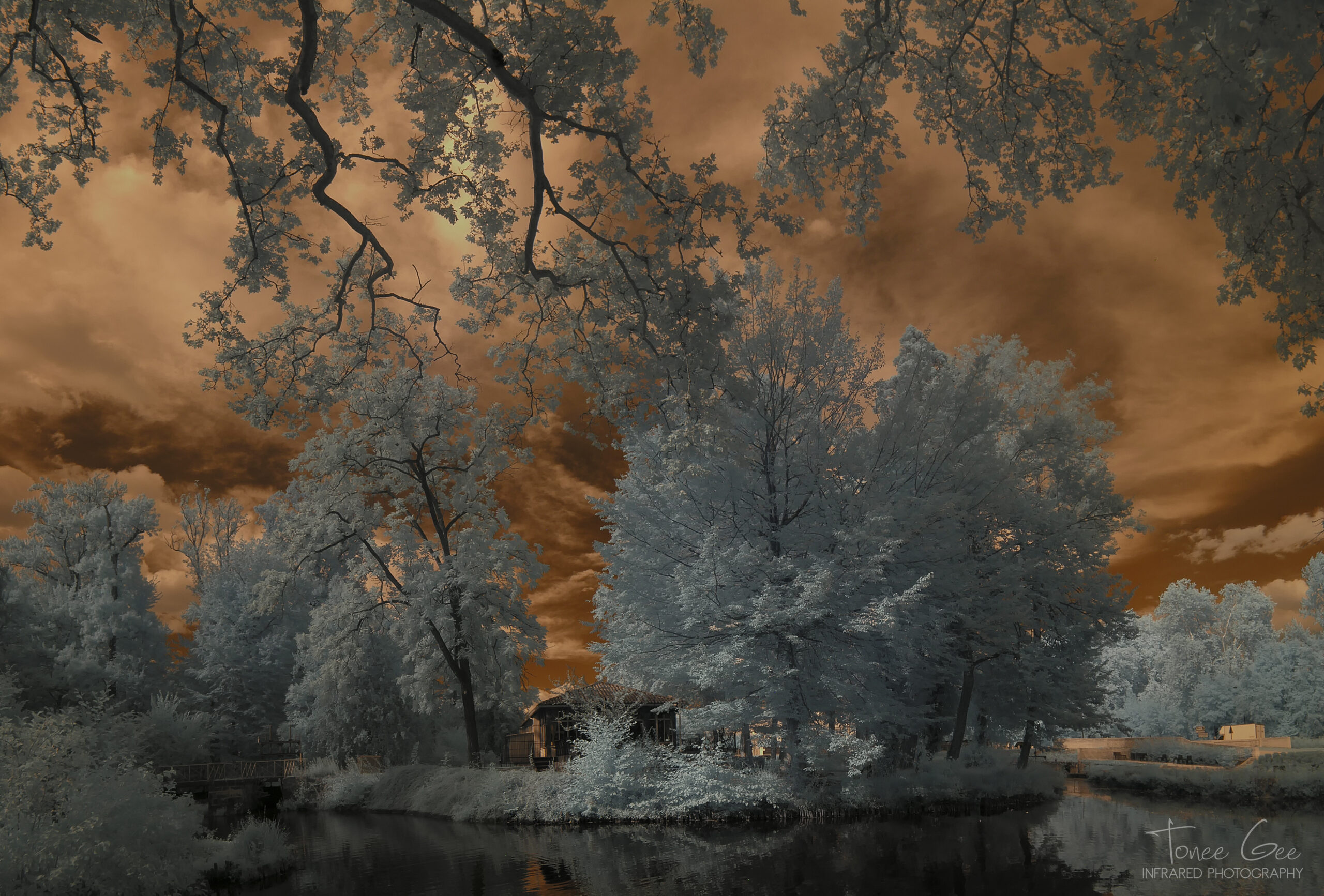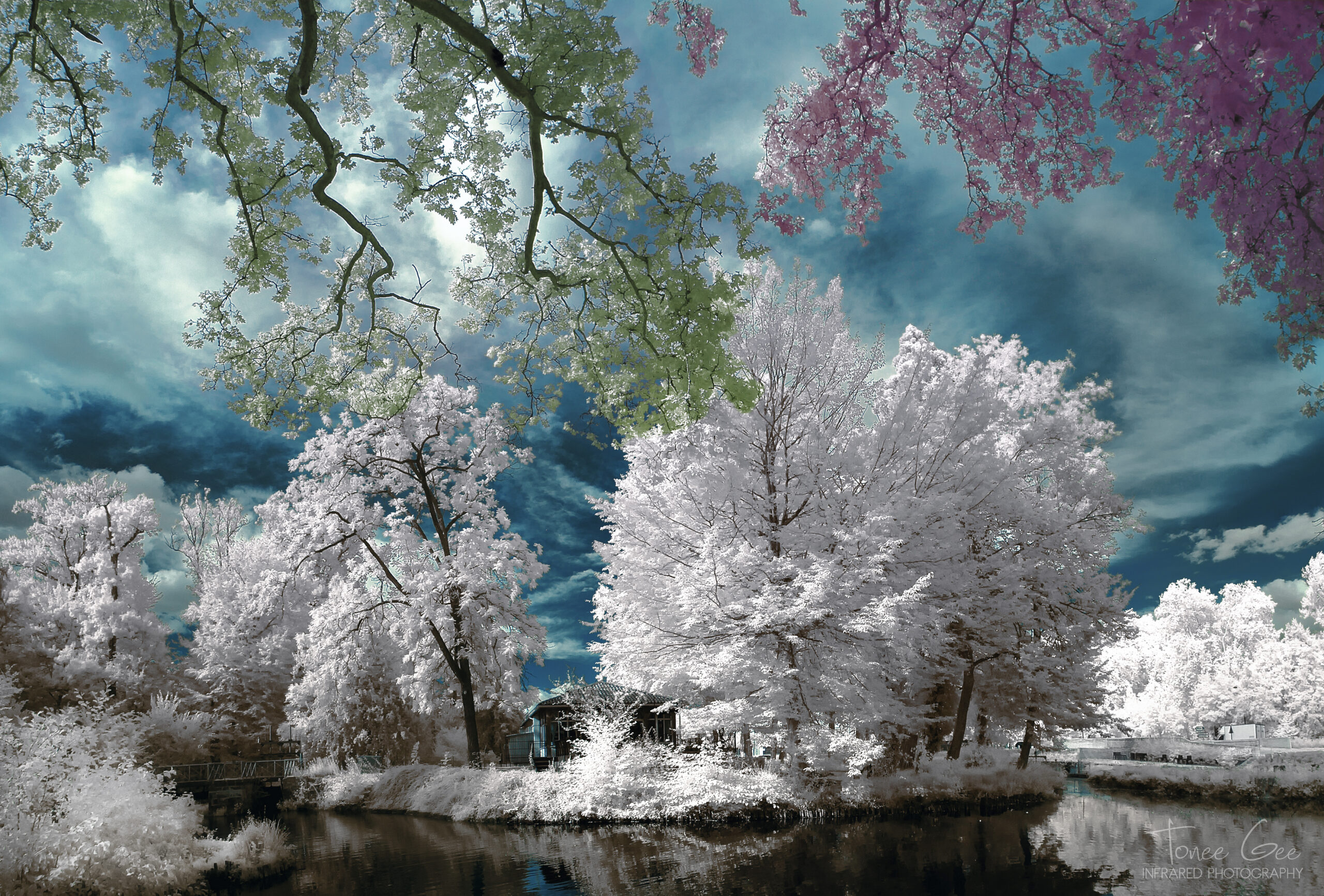 What's included in the CLIR Mastery Course bundle?
A Powerful Workflow
The CLiR Infrared Workflow is top notch and unique
iR Mastery Education
5 Video Modules, Workbook, Users Manual, RAW Profiles & much more!
Follow Along Images
Everything you need to follow right along with us!
Infrared Camera Profiles
Includes over 450 "dcp" infrared camera profiles and advanced swap presets for unrivaled Raw processing power
CLiR Photoshop Panel
An incredible tool for Infrared post-processing, one of a kind. The swiss army tool for every photographer and every infrared photographer
No Added Fees
No subscription fees…
you download it, you install it,
you use it…
… and you'll love it !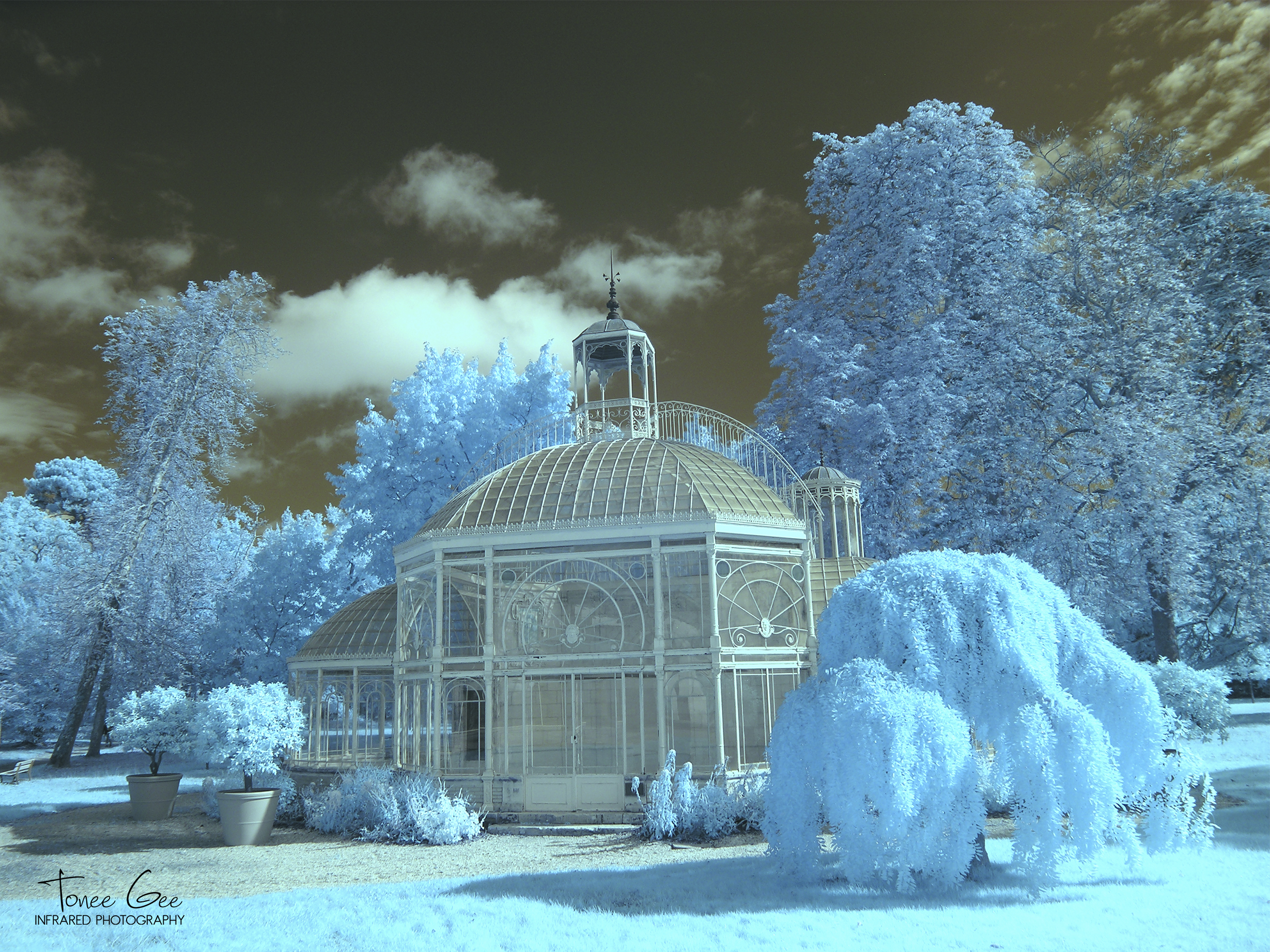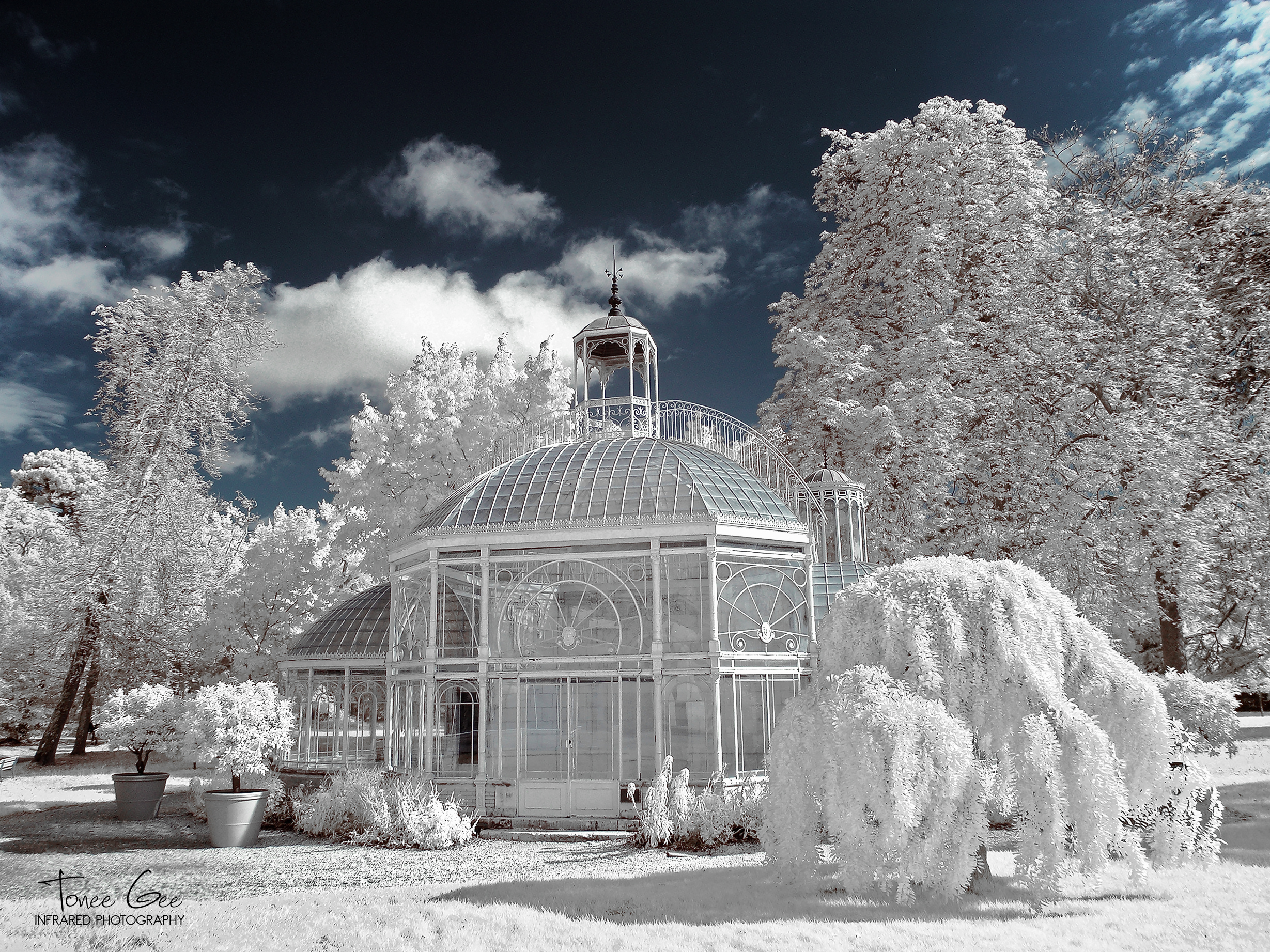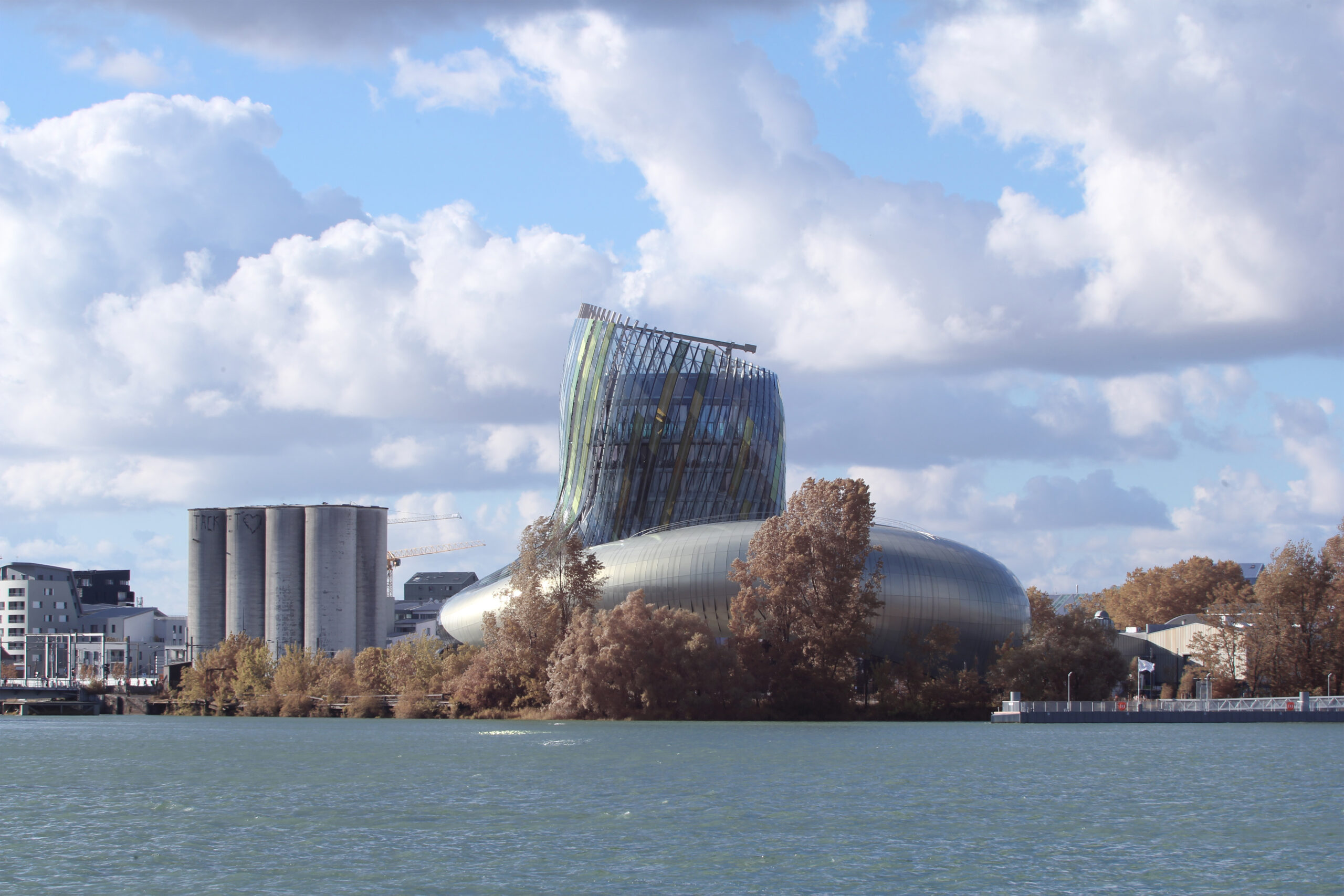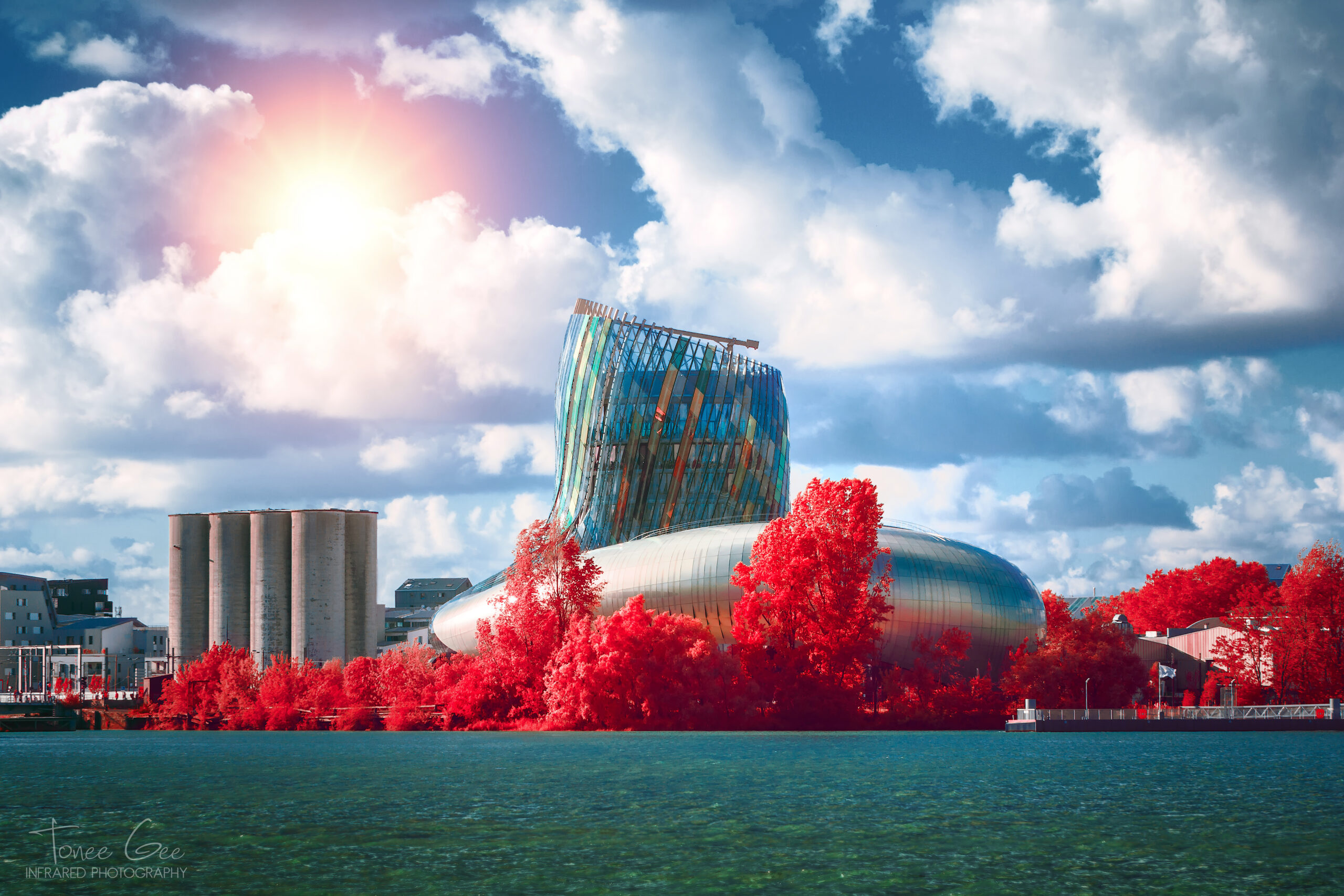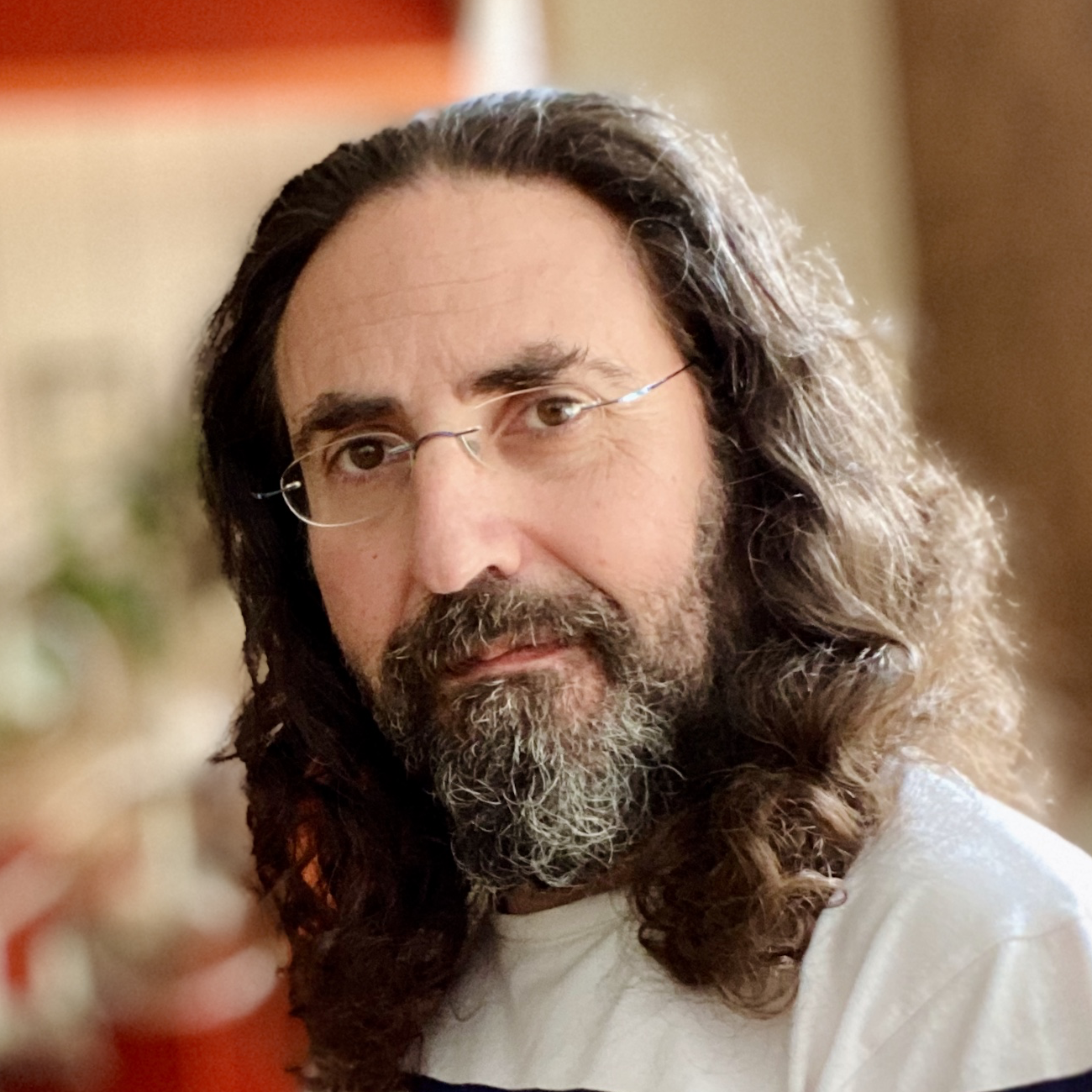 Tonee Gee
Photographer / Developper
We are dedicated to making the Infrared process streamlined and efficient.
With the CLiR Raw Workflow, Photoshop panel and laser focused education we are making infrared photography enjoyable and accessible to everyone!
See why CLiR Mastery is the best training package to learn infrared photography?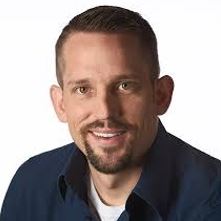 Blake Rudis
Education Junkie / Co-founder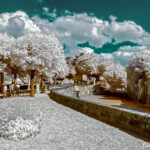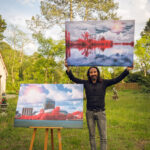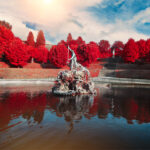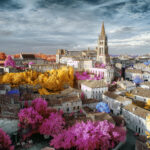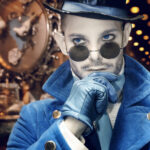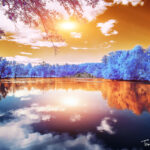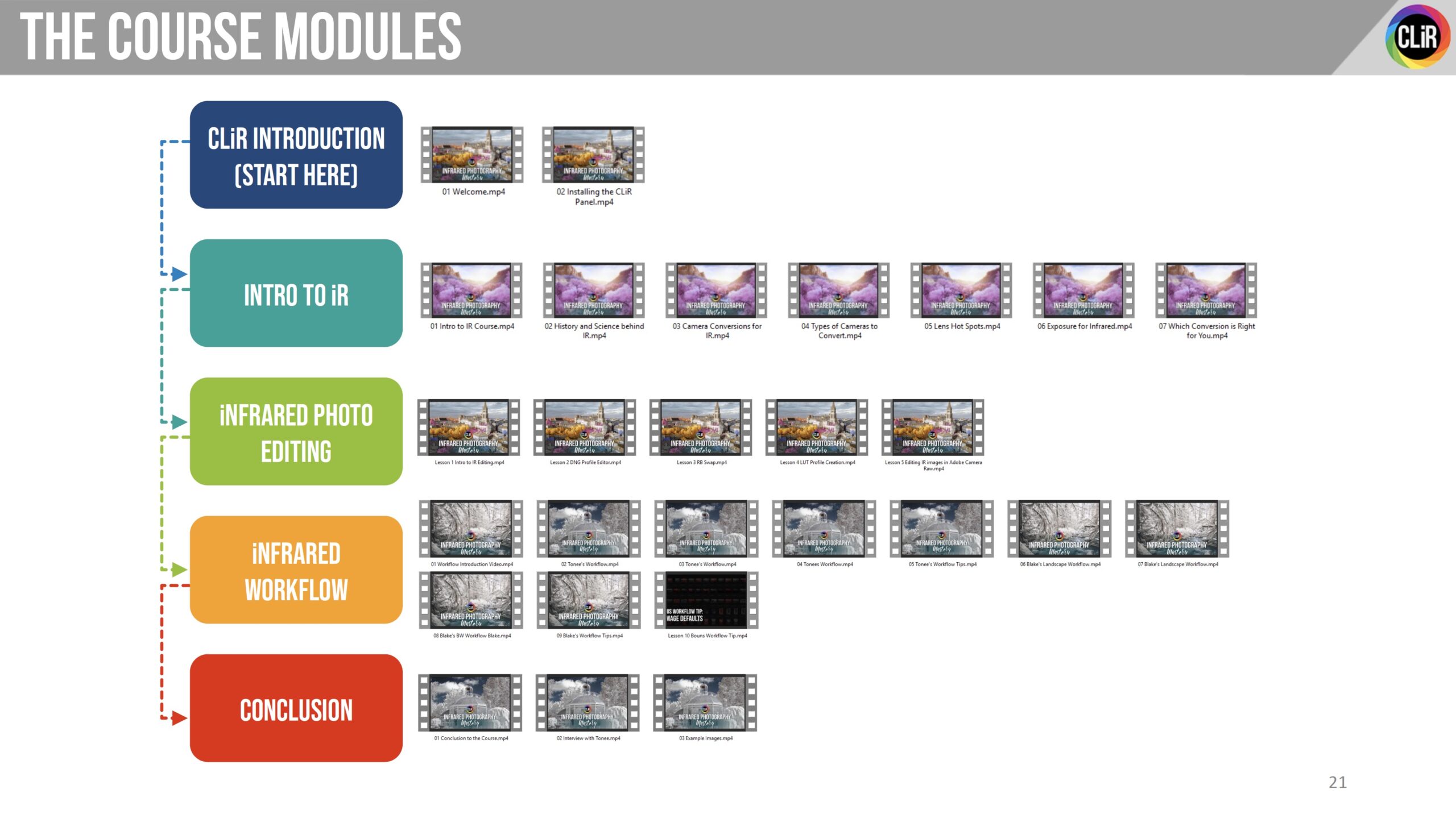 This module is designed to get you set up and started with the CLiR Panel for Photoshop. Here we will get the preliminary installation stuff out of the way before we progress on to the meat and potatoes!

Module 1
Intro to the Infrared World
In this Module, we will take a deep dive into the world of infrared light.  We will discuss the science behind this new light spectrum and talk about the types of cameras to convert and the differences between lens filters.
Module 3
Infrared Workflow with the CLiR panel
In this module, Tonee and Blake will introduce you to the Creative Light and Infrared workflow.  This workflow uses a combination of RAW level processing and the CLiR Photoshop panel.  You will see how both Tonee and Blake work with the Infrared images.
Module 2
Intro to the Infrared Raw Workflow
Here we are going to show you some groundbreaking ideas for infrared post-production. Until now, Infrared images were very challenging to edit at the RAW level, almost impossible to create a predictable RAW workflow.  We will share all of our secrets to get you set up with an impeccable RAW workflow with your infrared images!
Module 4
Conclusion to CLiR
In the final module of the Infrared Mastery Course, we will have a brief introduction where we will share our parting thoughts.  We will also provide an exclusive bonus interview and exercise images from our portfolio that you can practice with.
You will find 680 pages to accompany the video material.  The CLiR User's Manual is your best friend as it contains a large amount of guidance and information all in a one place. We have also provided a printable workbook that itemises the course material and gives you plenty of space to take notes on each video as you learn.
Educational Videos included in the Introduction Module
CLiR Welcome Video
Installing the CLiR Panel
Watch Me – Updates for ACR v12.3 and CLIR v1.2 (July 2020)
Educational Videos included in Module 1
Intro To The IR Mastery Course
The History and Science of Infrared
Camera Conversions for Infrared
Types of Cameras to Convert for Infrared
Lens Hotspots
Exposure for Infrared
Which Camera Conversion is Right for You?
Educational Videos included in Module 2
Intro to IR Editing
DNG Profile Editor
Red and Blue Channel Swap
LUT Profile Creation
Editing IR Images in ACR and Lightroom
Educational Videos included in Module 3
Intro to IR Workflow
Tonee's Workflow 1
Tonee's Workflow 2
Tonee's Workflow 3
Tonee's Workflow Tips
Blake's Workflow 1
Blake's Workflow 2
Blake's Workflow 3
Blake's Workflow Tips
BONUS Workflow Tips from Tonee
Educational Videos included in Module 4
The conclusion to the CLiR Course
Interview with Tonee Gee
Exercise Images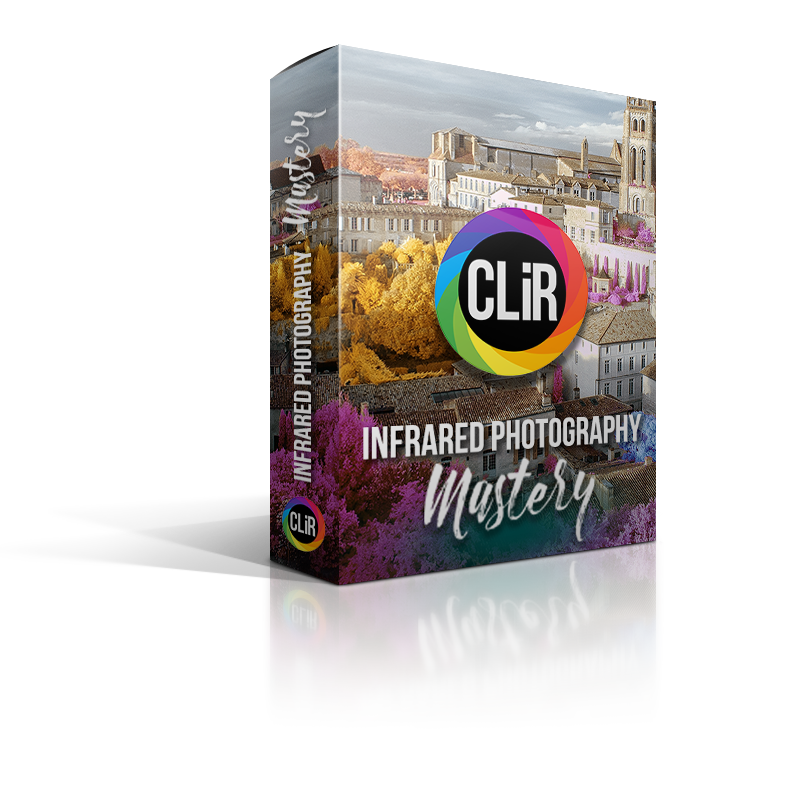 CLiR Infrared Photography Mastery course
The first infrared course and Photoshop panel of its kind!
IR Mastery Education Bundle
The Creative Light and Infrared IR Mastery Education Bundle includes 28 never before seen videos focused on Infrared photography.
This course is the first of its kind.
Until now, the infrared photography process has been convoluted, challenging to master, and extremely unpredictable.
With the CLiR Workflow and Photoshop Panel, infrared photography has never been simpler and more enjoyable.
The Panel and Workflow are only for Photoshop.
Frequently Asked Questions
Is this a monthly or yearly subscription?
Nope!  There is no subscription required to watch any of the material after you purchase it.
Once you purchase it is yours. You have access to all of the videos and can watch them at your leisure offline.
Do I have to pay for updates?
Not exactly. Let us explain.
All dot releases will be free of charge to update and we will notify you when that happens. A dot release is anything that stays within the same generation of the panel but has slight modifications. For example, 1.1 to 1.2 would be free of charge, but 1.2 to version 2.0 may have an upgrade charge.
Is this an upgrade to any of Blake's past panels? i.e. Palette Effects, Zone System Express, etc.
No, the CLiR panel and education are entirely new and not considered an upgrade to any of Blake's previous panels or educational materials.
What Versions of Photoshop will the CLiR Panel work in.
Unfortunately, the CLiR Panel will not work with Elements. Some of the training in the tutorial package may apply, but the Panel will only work in Photoshop CC.
The CLiR Panel will only work on the following platforms:
Photoshop CC (2014 and up) The CLiR Panel WILL NOT

work in the following programs.
Photoshop Elements
Lightroom
Versions of Photoshop CS6 and Below The panel is in ENGLISH but is fully functional in all languages of Photoshop
Can The CLiR Panel be used with other Plug-Ins? (i.e. ON1)
While it will not work directly in the plug-in, because it is only for Photoshop CC you may use your favorite plug-in either before or after. It really depends on where you use your third-party plugins in your workflow.
Why The CLiR Panel?
There really is nothing else out there for Infrared post-production.  The CLiR Panel and Workflow we have created are unique and finally give infrared photographers a clear path to infrared masterpieces.  The IR Workflow is very convoluted without the CLiR information we are providing.  
These are rather large downloads!
Please be patient, these are rather large downloads.
The Full Education Bundle: 2 Downloads for a total of 1.80 GB
All of the videos were recorded at 1080p HD and come with high-res images to work with.
While it is a rather large download, it is being hosted on Kolari′s reliable server.
It is highly recommended that you use one of the following browsers to download the files:
Internet Explorer
Chrome
Firefox
Safari
How secure is my payment information?
Kolari's website does not collect any payment information beyond email addresses.
Your information is secure in the hands of Stripe or PayPal (whichever method you choose to use at checkout).
Beyond that, we would never sell your email address to a 3rd party agency.
You are safe and secure here!
For even more information, check out this link. Most of the times, it does its magic !
Step into the world of infrared photography. CLiR is constantly on the move.