Tonee Gee
Artist / Photographer / Developer / Educator
Hi there! I am a french artist, established close to Bordeaux, France.
My discovery for Infrared Photography was about late 2006. Since then, I have been purchasing (too many) cameras that I have modified for infrared.I bought (too many) filters to modify my cameras internally, and externally too (screw-on filters).
My scope is quite wide, from modifiying the camera for iR, shooting infrared and post-processing infrared images.
In march 2019, together with my buddy Blake Rudis, we released the first all inclusive Infrared Photography Mastery course and a Panel for Photoshop.
Since 2017, I am developing plugins and Panels for Photoshop. Fluent in Vanilla Javascript, jQuery, CSS3, HTML5, ScriptUI, CEP and UXP new Adobe implementation.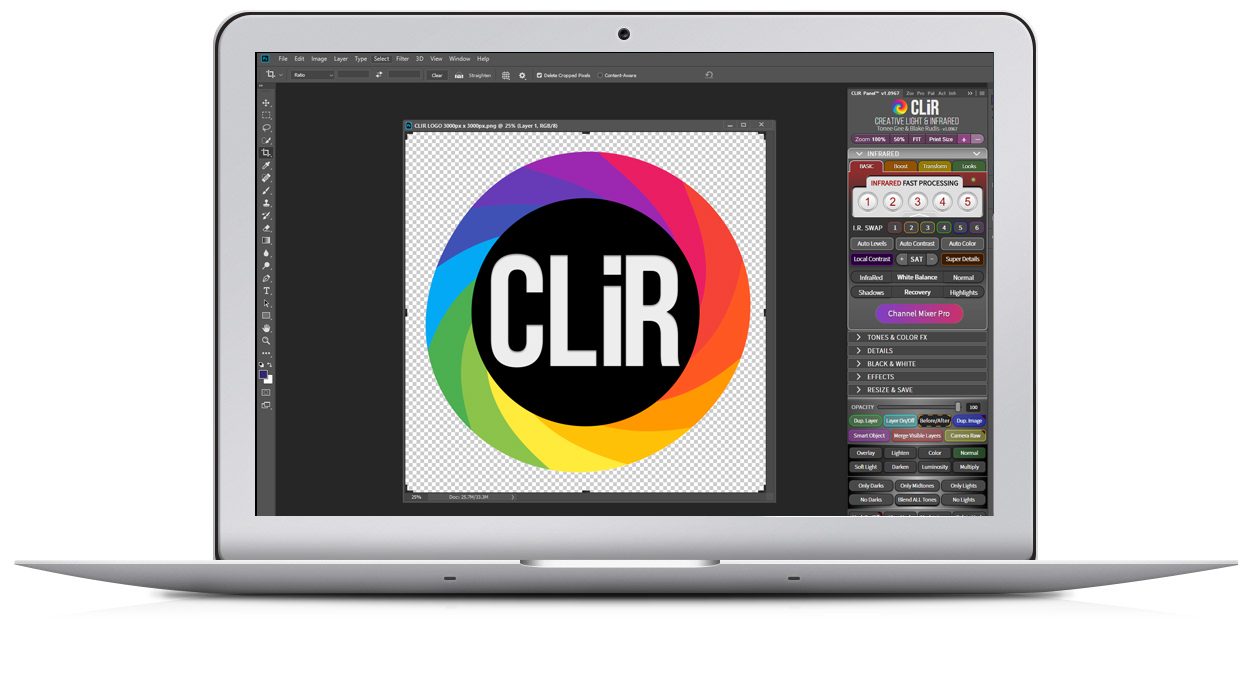 We are dedicated to making the Infrared process streamlined and efficient.  With the CLiR RAW Workflow and Photoshop CC panel and laser focused education we are making infrared photography enjoyable and accessible to everyone!
Can I use the CLiR panel on PC or Mac?
What version of Photoshop is compatible with CLiR panel ?
Is Photoshop Elements compatible with CLiR panel ?
I'm a Photoshop user. Can you explain how to install CLiR Panel?
Can I use CLiR Panel on latest MacOS Ventura ?